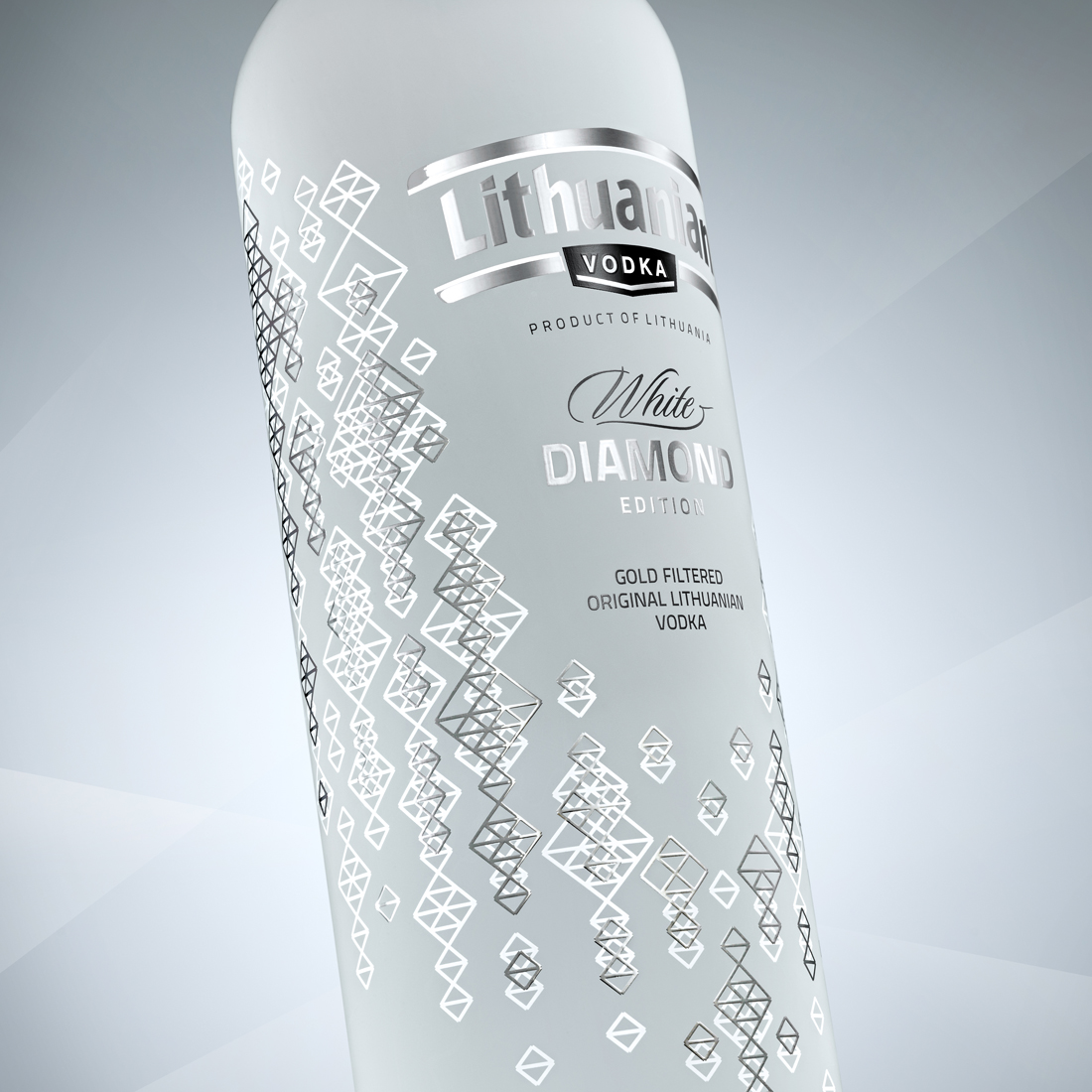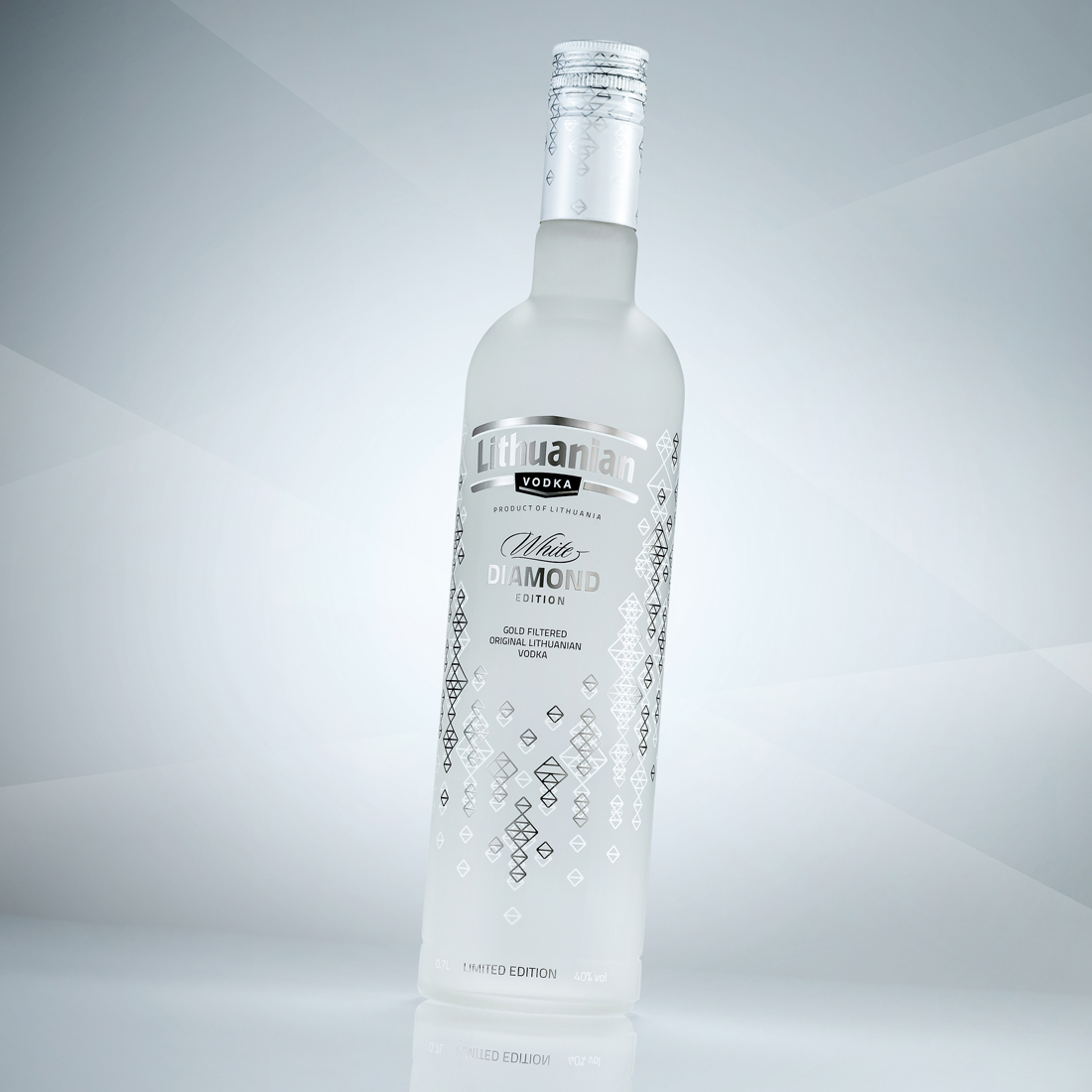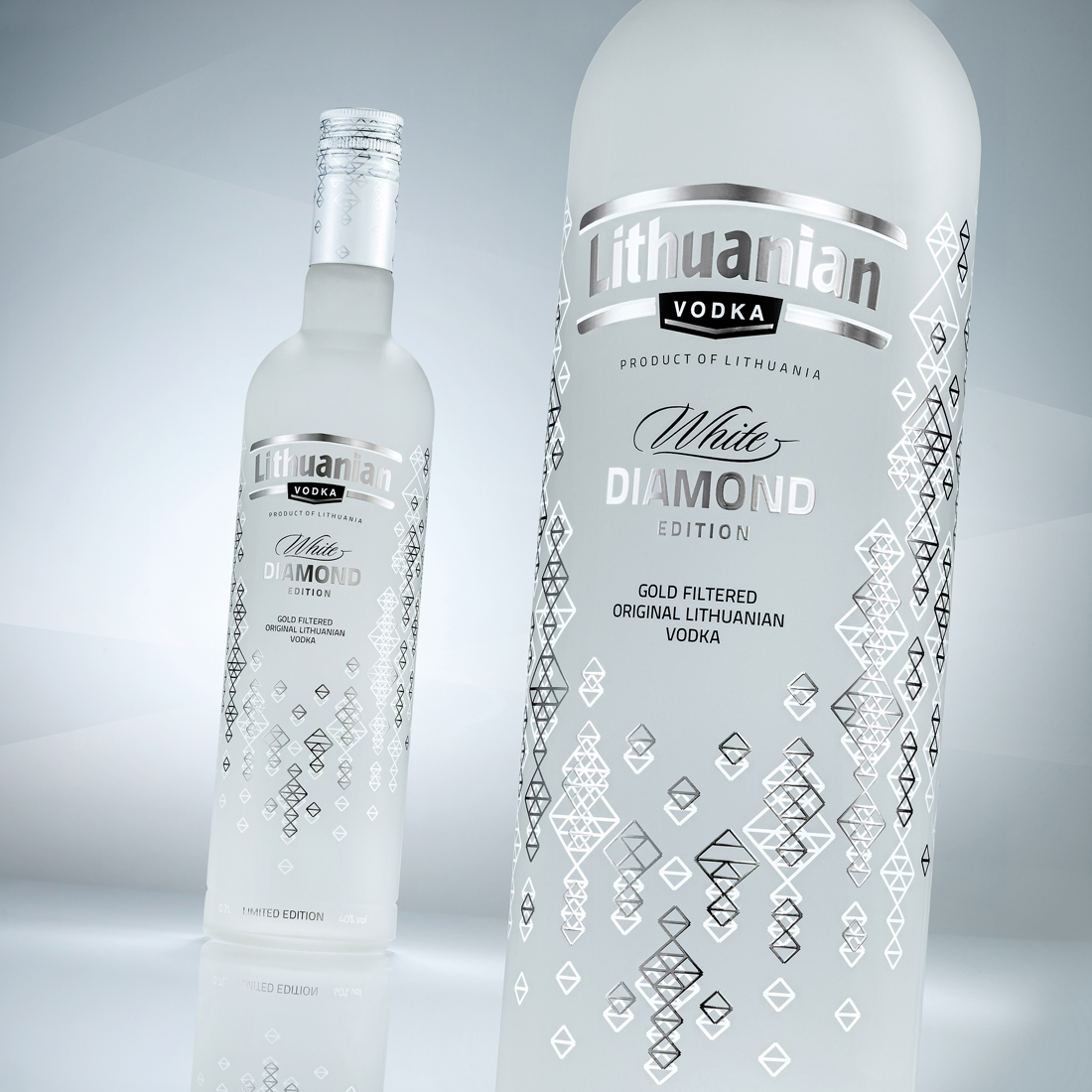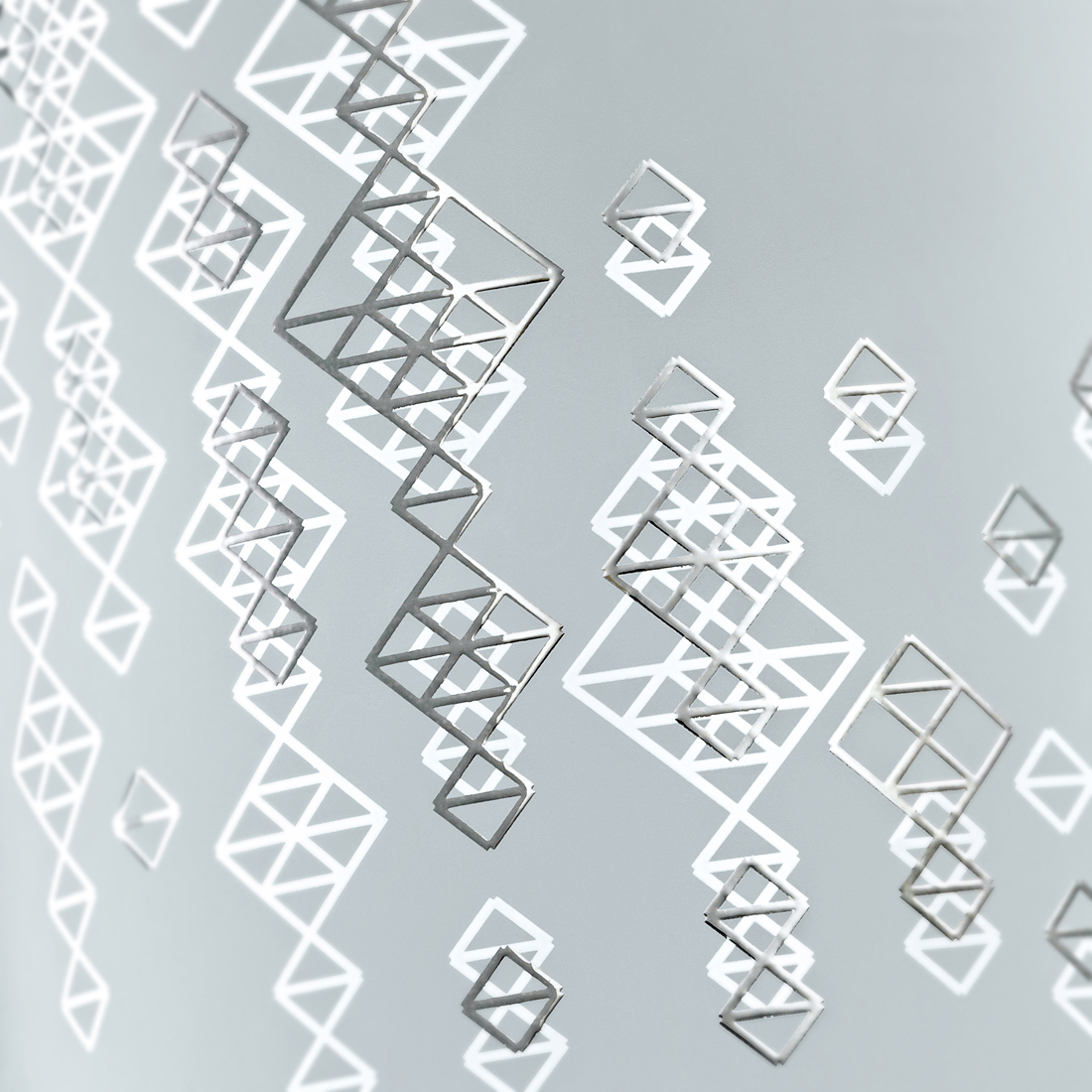 Lithuania has a rich national heritage. Expressing respect for traditions and rendering them in a modern manner, Lithuanian Vodka is continuing its series of limited edition vodka dedicated to this theme. This time as an inspiration served unique pieces of Lithuanian folk art – straw gardens – pieces of straw are strung together to form diamond-shaped spatial compositions which symbolize the order of the universe. According to ritual custom, straw gardens were used to decorate the home during life's most important moments – for weddings, births, or on Christmas Eve – as a token of harmony.
In creating the design for this exclusive, special-occasion Lithuanian Vodka, we looked to contemporary expression and opportunities in modern decor. Spatial structures turned into a rhythm of intersecting lines. The play of light and reflections in the overlapping silver and white rhombi recreated an intangible spatial effect. Tradition of times past began to sparkle like a diamond.
Lietuva turtinga savo tautiniu paveldu. Išreikšdama pagarbą tradicijoms ir pertekdama jas šiuolaikiškai bei moderniai, Lithuanian Vodka tęsia šiai temai skirtą riboto leidimo degtinių seriją. Šįkart įkvėpimo šaltiniu tapo unikalūs lietuvių liaudies meno dirbiniai – sodai. Tai iš šiaudų surištos rombo formos erdvinės kompozicijos, simbolizuojančios visatos tvarką. Svarbiais gyvenimo momentais – per vestuves, gimstant vaikui ar per kūčias – linkint darnos, pagal ritualinį paprotį sodais būdavo puošiami namai.
Kurdami šios išskirtinės, ypatingoms progoms skirtos Lithuanian vodka degtinės dizainą, pasitelkėme šiuolaikinę išraišką bei modernias dekoro galimybes. Erdvinės struktūros pavirto susikertančių linijų ritmu. Šviesos ir atspindžių žaismas persidengiančiuose sidabriniuose ir baltuose rombuose atkūrė neapčiuopiamą erdvės efektą. Praeities tradicija sutvisko it deimantas.
Photos by Edgaras Marozas
---

A' Design Award Winner. Silver in Packaging Design Category 2015
Lithuanian Design Prize – Geras dizainas / Good Design 2015
Lithuanian Advertising Festival "Adrenalinas": Bronze Arrow in Design Solutions / Packaging 2015